FRIDGE REPAIR
PERTH
Find a clean, reliable, fridge repair Perth specialist.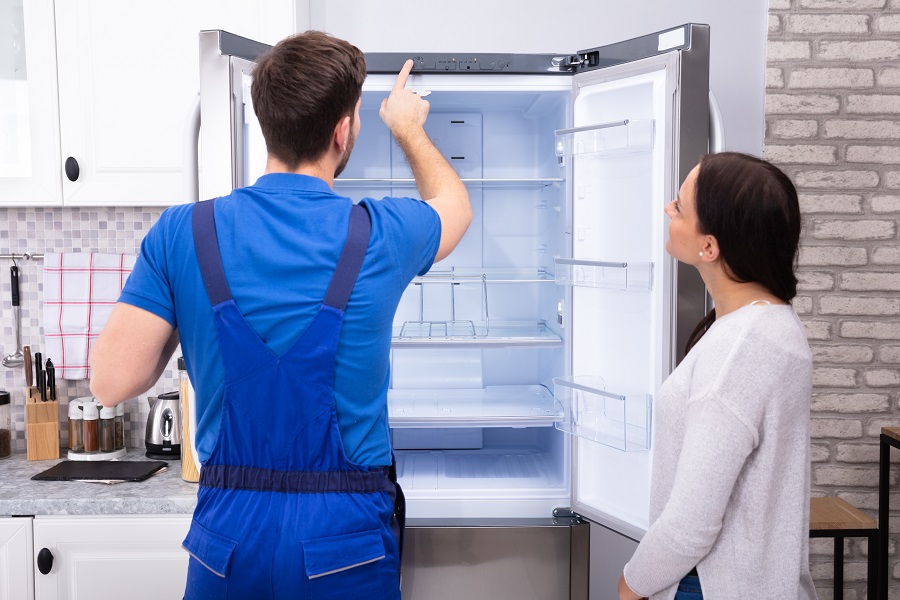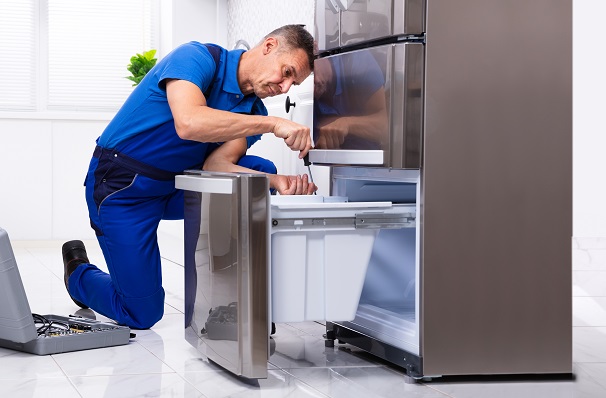 QUICK FRIDGE REPAIR
PERTH
Professional same day refrigerator repair specialist in Perth. We are reliable and professional servicing all brands of fridges.
Our Service Areas For Fridges include North and South of the River Perth.
Problems with your fridge are not always straightforward and simple to handle, especially if you're not properly trained to handle the situation in the first place. If you notice that your fridge is starting to give trouble, don't wait until it's too late to call a professional because you may end up having to replace the entire white good instead of merely repairing smaller problems.
At Perth Appliance Repair, we specialise in fast fridge repairs for Perth, so give us a call to find out how timely intervention can save you significant sums of money in repair or replacement costs.
Brands we service include: Fisher and Paykel, LG, GE, Samsung, Smeg, Whirlpool, Hisense, Kelvinator, Haier, Mitsubishi, Electrolux, Westinghouse, Beko, ChangHong, AEG, Simpson, Bosch, Siemens, Blanco, Omega, Panasonic and much more.
The level of problems you face with your fridge typically depends on the duration of operations and your maintenance schedule. Sometimes, even good maintenance isn't enough to manage some problems that may arise.
Fully insured and licensed appliance repair contractor. From fridge repair to routine service and maintenance contracts, we excel with our knowledgeable staff and exceptional customer service.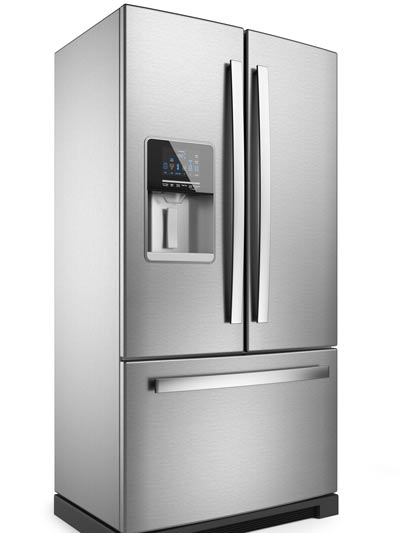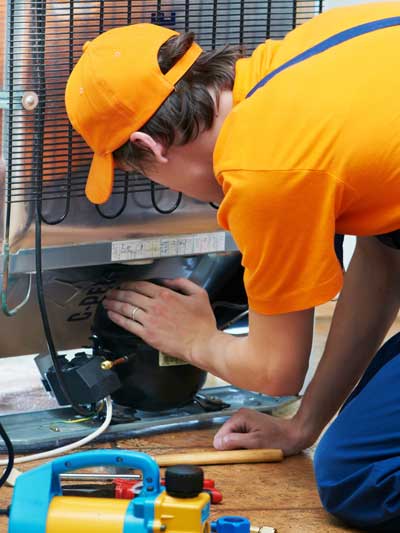 "My refrigerator started to make a few loud noises in the past couple of days. I decided to have Perth Appliance Repair come out and have a look. They found an issue with the motor that could have become quite serious if left as it was. Saved me money in the end."

Common
Problems
It certainly pays to know some common problems that you fridge may face, so you can benefit from the intervention of a professional fridge repairs Perth specialist immediately to avoid irreparable damage.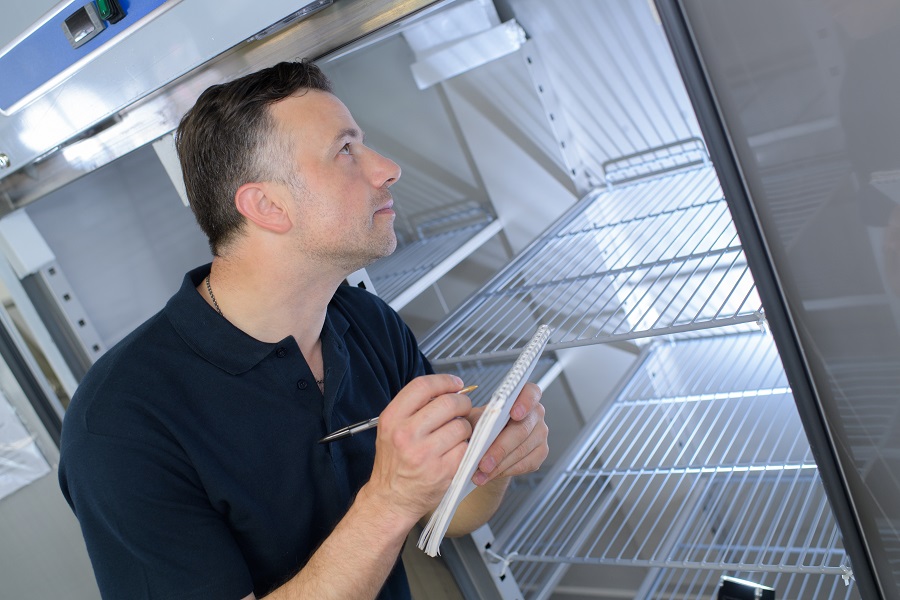 Ice Starts To Form In The Freezer
Most modern freezers in fridges from brands like Samsung, Electrolux, Westinghouse, Whirlpool, LG, Fisher and Paykel, Haier, Kelvinator and Bosch are usually frost free. But excessive humidity and moisture in the freezer often triggers the build up of ice inside, which is unusual.
This typically happens when the fridge door seals stop functioning correctly because they have become loose or damaged. If you notice ice building up in the freezer, then it could be because the freezer drain is clogged. Faulty seals may need complete replacement because they fail to perform the desired function. Ice can also start to form in the freezer thanks to a bad defrost timer, a faulty defrost thermostat or a defective temperature sensor.
Excessive Water Leaks From Your Fridge
Excessive water leaking from your fridge is not just a nuisance, but it also indicates a deeper problem. Leaks may occur because of a blocked defrost drain or a clogged water supply line. A blocked defrost drain could be rectified by flushing it down or by manually removing the clog. A defrost drain hose also has a rubber check valve, which needs regular cleaning. If you're facing a water supply line problem, make sure you get a professional fridge repairs Perth specialist to diagnose and treat the problem before it breaks down your entire system.
Your Refrigerator Cycle Runs Too Long
Every refrigerator follows a specific cycle, utilising refrigerant, a compressor, condenser coils, evaporator coils and an expansion drive to cool down your food. But faulty issues with single components may lead to a cycle running too long. Several issues can lead to a refrigerator cycle running too long, which can result in faulty cooling over time. If your condenser fan is damaged or if it is obstructed from running properly, then it will lead to a long refrigerator cycle. Make sure you check the power supply to see if it is on. If there's no problem with the power supply, then the fault is probably with the motor. If your evaporator fan is defective, then the compressor operates longer than normal because the sensors fail to calculate the right temperature.
If there is any problem with your fridge's condenser, compressor and the evaporator, you can expect your refrigerator cycle to run for longer than usual. Your fridge repairs Perth specialist will have to inspect the specific problem before arriving at a feasible solution.
At Perth Appliance Repair, we offer repair services for all household appliances, including washing machines, ovens, dryers and stoves from all brands.